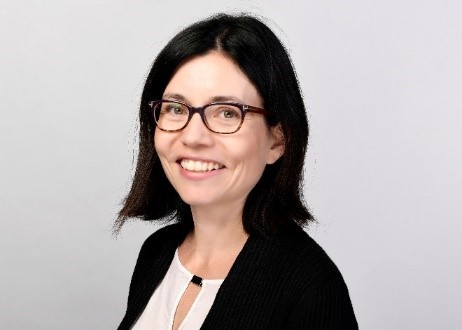 Sonia M. Garcia Blanco
University of Twente, The Netherlands
---
Sonia García Blanco (female) obtained her PhD in Electrical and Computer Engineering from the University of Glasgow (2003) in integrated optics for optical biosensors. After a post-doctoral fellowship at the University of Toronto, she spent almost 6 years working in an industrial research laboratory (INO in Québec City, Canada) where she led the photonic integration and wafer-level micropackaging internal research activities. She was project manager and technical coordinator in several external projects for the Canadian Space Agency, European Space Agency and other private clients. She joined the faculty of the MESA+ Institute for Nanotechnology of the University of Twente in August 2010 as assistant professor, to work towards the establishment of a research program in active integrated nanophotonic devices and plasmonics with applications in optical sensing and telecommunications within the Integrated Optical Micro-Systems Group (IOMS). Since January 2014, she leads the Integrated Optical Systems group within the Optical Sciences chair of MESA+. She is co-chair of the Integrated Optics conference at Photonics West since 2014 and symposium chair of the OPTO Symposium at Photonics West starting in 2021. She participates in technical committees of reputed international conferences such as CLEO-Europe, ECIO, IEEE GFP and ECOC. In 2014, she was awarded an ERC Consolidator grant (RENOS- 648978). She is currently the coordinator of the H2020 project Ophellia and partner of the H2020 projects SERSing and Femtochip. Prof. Dr. García-Blanco has authored and co-authored more than 50 refereed journal papers and over 150 conference contributions in the field of integrated photonics, optical biosensors, plasmonics, photonics integration and packaging.

---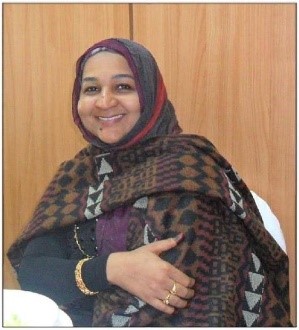 Tamador Salih Saeed
Metrology for All Platform
---
Education:
2017-2021: Ph.D. Department of Physics, University of Khartoum. Sudan.
M.Sc. In Physics, Physics Department, University of Khartoum. Sudan.
B.Sc. (Honors), Physics Department, Faculty of Science, University of Khartoum, Sudan.
Experience:
One of the Experts metrology on list: Arab Experts at Industrial Development and Mining Organization (AIDMO).
Physicist, Measurement and Calibration laboratories, SSMO.
Lecturer: Center for Standardization Science, SSMO, 2012-2014.
Lecturer: Khartoum College for Medical Sciences. 2007-2010.
Teaching Assistant: Bayan College for Science and Technology, 2003-2008
Award:
Innovative Research Award, The 25th anniversary of OWSD, SWSO, 2018.
Workshops & Conferences:
Online presentation "Metrology and the Update SI" Organized by AIDMO, 26 October 2020.
Conference paper, Conference on Precision Electromagnetic Measurements, CPEM 2018, July 2018 Paris, France.
Presentation "Redefining the SI units" Workshop, main speaker and organizer, December 2018. Sudanese Standards & Metrology Organization, SSMO, Sudan.
Speaker "Metrology: The mainstay of standardization and its role in consumer protection " in The Arab Standardization and Consumers Protection Forum, 16-17 October 2017, Khartoum, Sudan.
Speaker "The Importance of Standardization Activities and their role in community development", workshop entitled "Supporting Community Partnership and Sustainable Development of Standardization Activities", Saudi Standards, Metrology and Quality Org, February 14-15. 2017, Riyadh, KSA.
Publications:
Mrs. Tamador has many publications in her field.
She is Owner of "Metrology for All" platform.
---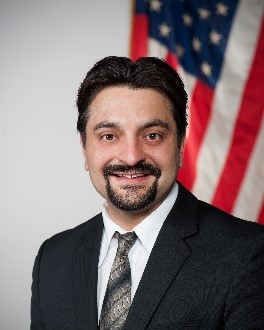 Erik Timpson, P.E. Ph.D.
Principal Electrical Engineer
---
Dr. Erik Timpson is a Principal Electrical Engineer in Quality Assurance Engineering at Honeywell Federal Manufacturing & Technologies (FM&T), which manages and operates the Department of Energy's Kansas City National Security Campus (KCNSC). With 5,000 employees in Kansas City and Albuquerque, the Kansas City National Security Campus provides diverse engineering, manufacturing and secure sourcing services for national security.
Prior to this role, Dr. Timpson served as a Product Development Engineer in the telecommunications industry.
Dr. Timpson has authored/coauthored more than 20 peer reviewed journal articles, conference proceedings, or technical magazine column articles. He has 5 patents granted.
He is a member of Institute of Electrical and Electronic Engineers (IEEE), Eta Kappa Nu, Kappa Nu Epsilon, and NCSL International. He has always had a love for education marked by his extensive tutoring, peer instructing, and undergraduate research at Missouri University of Science and Technology. He was the Young Professional Representative for IEEE Instrument and Measurement Society ADCOM.
Dr. Timpson earned a Bachelor degree in Electrical Engineering with honors and minors in Math, Physics, and Biology from the University of Missouri, Rolla. He earned a Master degree in Electrical and Computer Engineering from the University of Missouri, Kansas City and a Ph.D. in Electrical and Computer Engineering from University of Missouri, Columbia. Dr. Timpson is Six Sigma Black Belt trained.