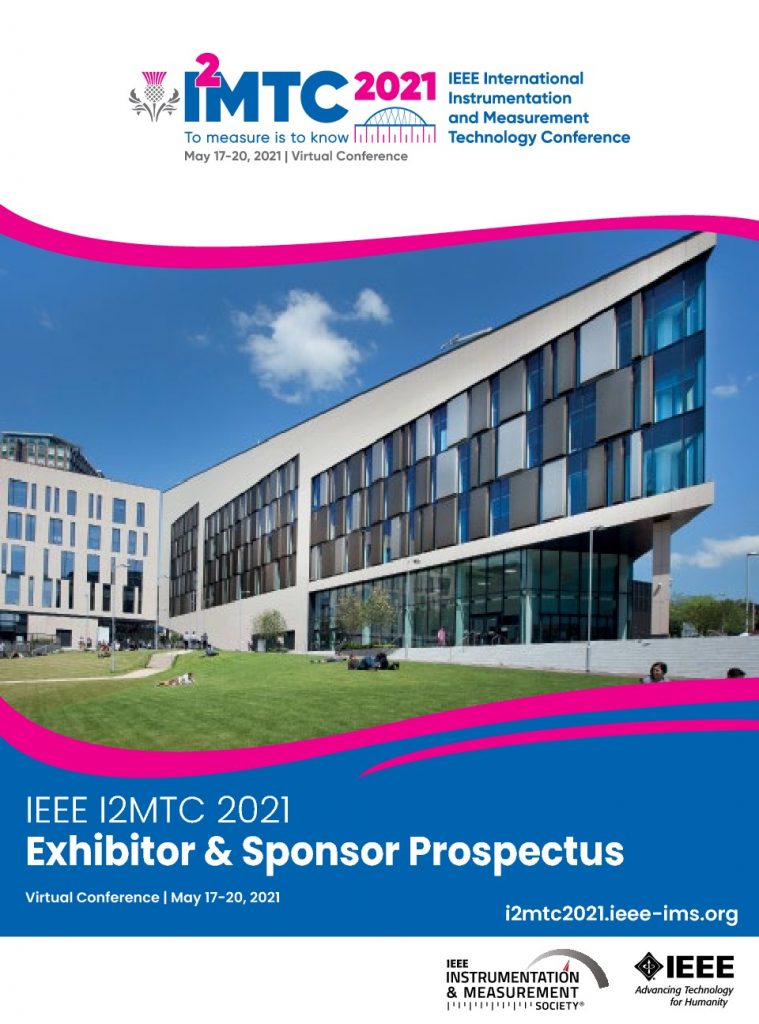 IEEE I2MTC 2021 will be held Virtually, April 17th to 20th, 2021.
The IEEE I2MTC – International Instrumentation and Measurement Technology Conference – is the flagship conference of the IEEE Instrumentation and Measurement Society and is dedicated to advances in measurement methodologies, measurement systems, instrumentation and sensors in all areas of science and technology. These features make IEEE I2MTC a unique event and one of the most important international conferences in the field of instrumentation and measurement.

As a virtual conference, I2MTC 2021 will offer exhibitors and sponsors great opportunities to promote and showcase their latest products, technologies and technical presentations via online engagement with conference delegates through sharing the same 'virtual conference' digital platform which delegates will use. This is a great opportunity for international networking with delegates. A range of packages are available, please turn over for more details
and contact the Conference Manager to make a booking or if you have any queries or wish to receive more information.